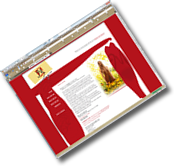 The FUEL 500 program is designed to offer a fully customized 5-page html based website to provide you a strong online presence for an extremely affordable price.
FUEL has built websites for many years now. You do not need to have any knowledge about websites, design, email, Search Engine Optimization or any other aspect. We can walk you through all of the steps to help build your website or any other marketing aspect.
FUEL offers Complete Custom Websites designed from scratch by experienced professionals. Unlike other companies, all of our websites are all customized specifically for your needs.
No templates. No shortcuts.
This is the perfect program for starter businesses that want a solid web presence to build upon. It also provides an affordable opportunity for individuals that are looking for a website for special events or personal reasons such as a resume site or a blogging environment.
You own the website design forever.
Fill out our form today to get started.