FUEL 500 is a program developed by FUEL Creative LLC. Unlike other website companies, FUEL works with you to design initial website concepts. We provide multiple looks for you to choose from after our initial free consultation.
FUEL Creative has over 12 years of experience with talented creatives and designers that provide fresh, hip ideas as well as a portfolio of satisfied customers.
Our goal is to provide high-quality, professional service to all of our clients.
At FUEL, no job is too big or too small. We work with big and small businesses, corporations, professionals, home business owners, startups and even individuals. We are extremely personal.
Throughout the process we will hold your hand and help your online dream come true. We have the experience and quality you need, while remaining very affordable. We have a proven track record and all the experience needed to be your "Web Guys" and make your online presence successful.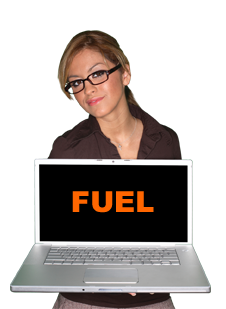 Having more options available to you, means that you can mix and match elements from different concepts and combine them into your final design.
You can also see how your design brief and ideas are interpreted into different concepts.
Even after the initial layouts, we will work with you until you are satisfied with the revisions of your site design.
Visit our main website at www.fuelads.com for more information about our company.