Fuel Creative has successfully completed websites for a large variety of clients from Hair Salons to Banking Institutions. Your design is limitless and we take every step to provide a website that your audience will enjoy and you will be able to build upon for years.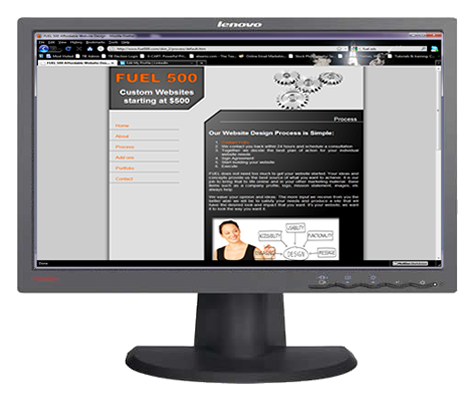 Here are just a few.....
MainStreetbanker
Milagro Salons
Patriot Mechanical
Floors by Steve
Kevin Peterson Construction, LLC
KMAT Inc.
Thunder Roads Magazine of Minnesota
Northland Enterprises
Douglas Designs

Visit our main website at www.fuelads.com for more information about our company.